High speed internet
Our internet service offers blazing-fast speeds that enable quick and efficient communication.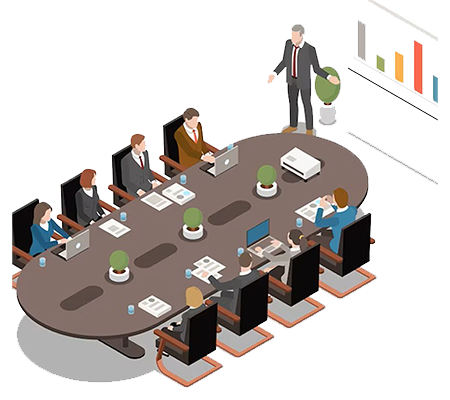 Meeting Rooms
Our meeting rooms provide a professional and well-equipped space for your important meetings, presentations, and collaborative sessions.
Virutal Assistant
We give you an opportunity to increase manpower without the extra expenses of full-time employees.
Coffee and Snacks
Our coffee and snack offerings are designed to enhance your work experience, providing convenience, and creating opportunities for networking.
Fully Furnished Offices
Whether you're a Freelancer, Entrepreneur, or small business looking for an inspiring workspace, we offer modern and comfortable spaces to help you get the job done.
Meeting & Training Rooms
Our Meeting and Training Rooms are equipped with state-of-the-art technology and amenities, such as HDTV displays, audio/visual equipment, comfortable seating.
Business Address
Zahari offers the best Business Address solutions. Leverage on our platform to receive goods and services, as well as meet with your clients when needed.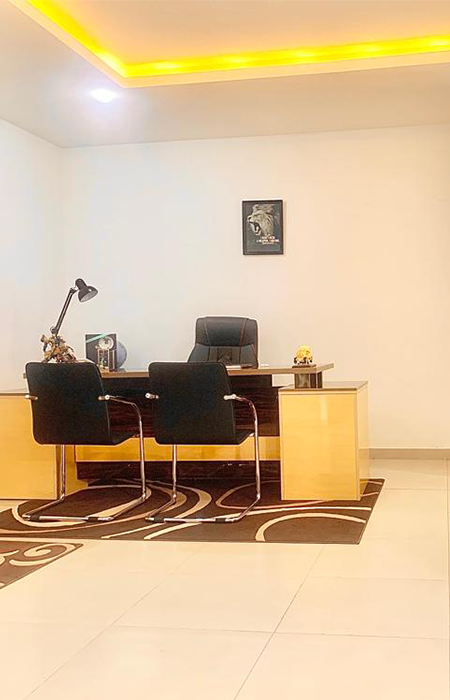 Our Private office is the perfect office to make your business look good.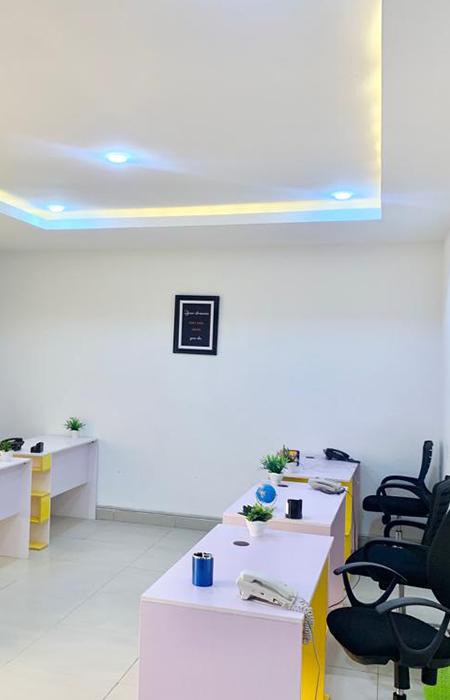 Get a dedicated desk in our open-plan workspace, with your name on it.
We offer an enabling environment for your Corporate events.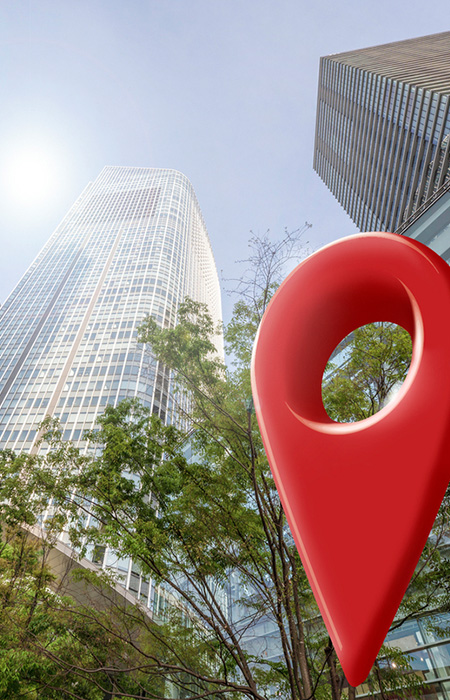 Zahari offers the best Business Address solutions.
Our learning environment is equipped with essentials for an optimal Training experience.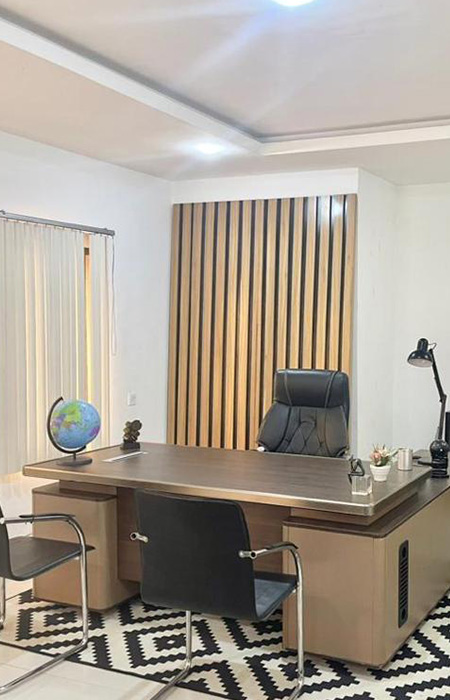 The perfect office space for movie shoots
Fully equipped
CEO Offices for rent
Renting a fully equipped CEO Office at Zahari Workspace provides you with a prestigious and productive workspace that caters to the unique requirements of top-level executives. With top-notch amenities, advanced technology, and a professional environment, our CEO Offices offer an elevated experience for your business success.
This is the best company for overall estate properties in Lagos Nigeria! The customer service and the quality of the products are top notch You have my 5 star rating
Nice experience, serene environment for the environment for the work space Costumer service topnotch
Nice coworking space. They go to great lengths to see that the facilities are functional, comfortable and classy. Nice location too, and great staff.
Zahari's state of the art facilities are quite phenomenon, their services are topnotch, the ambiance is correct. They are highly recommended. I'll come again and again.
Space to make your greatest impact.
Flexible Private Offices
Zahari Workspace's flexible private offices provide a versatile and professional solution for professionals and businesses seeking a private workspace.
Zahari Movie Spaces
Zahari Offices are not only ideal for working but also for shooting movies due to our advanced and comprehensive facilities.
Meeting Rooms
Our Meeting and Training Rooms are equipped with technology and amenities, such as HDTV displays, audio/visual equipment, comfortable seating.
Customizable Workspace
Our workspaces can be tailored to meet your specific needs. Whether you need a private office or a shared workspace, we can provide you with the perfect space to work.
We're leading in coworking space business.
As leaders in the coworking space business, we continuously strive to innovate and exceed expectations. We are dedicated to providing exceptional workspaces, fostering a collaborative community, and supporting the success of our members.
Shared access to premium amenities
By providing shared access to premium amenities, we aim to enhance your work experience and create a productive and enjoyable workspace environment. You can leverage these amenities to boost your productivity, collaborate effectively, and maintain a healthy work-life balance.
Desk space in offices
We offer desk spaces in our offices to provide professionals with a dedicated and productive work environment.